Here's When BTC May Print the Top of Its Post-Halving Bull Run,says Crypto Strategist
By Henry Kanapi
An analyst who continues to build a following with his long-term Bitcoin calls is forecasting the timeline for a BTC post-halving bull run.
Pseudonymous analyst Rekt Capital tells his 353,800 followers on the social media platform X that he's looking at the 2017 and 2020 bull market cycles to see when Bitcoin could top out after its halving event.
The halving, which slashes BTC miners' reward in half, is traditionally seen as a bullish catalyst as it significantly reduces Bitcoin's newly issued supply.
Using historical data, Rekt Capital says Bitcoin could witness an 18-month-long bull market after the April 2024 halving.
"Over the past several years, it has taken Bitcoin 518-546 days to top out after its halving. If history repeats, Bitcoin could top in either mid-September 2025 or mid-October 2025."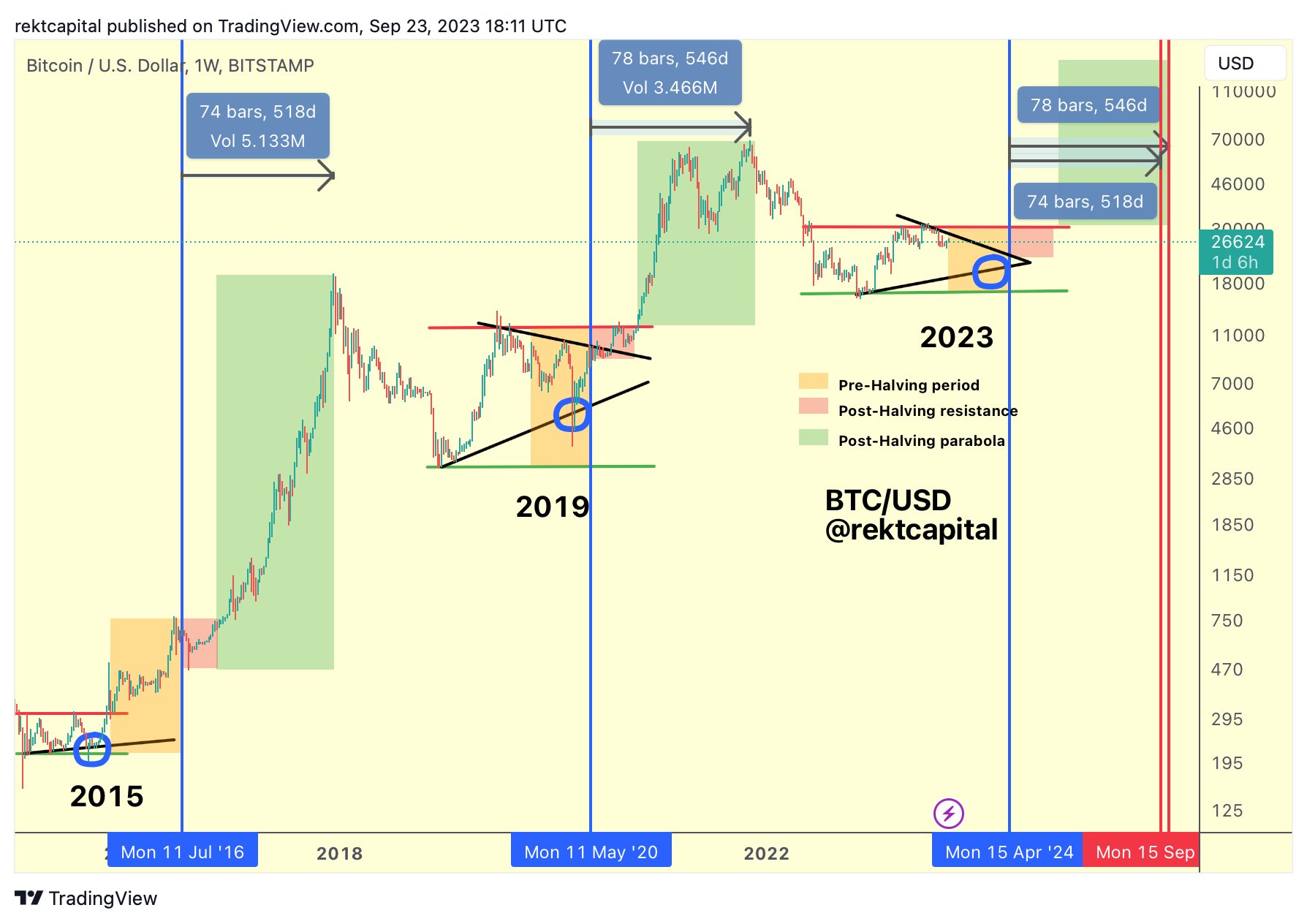 While Rekt Capital is long-term bullish on Bitcoin, he warns that BTC could collapse in the months leading to the halving.
"Bitcoin is 210 days away from its halving.
At this point in the cycle in 2019, the price formed a lower high (purple).
After doing so, it took Bitcoin 147 days to crash -62% in the macro higher low.
What would that look like if history repeats in this cycle?
If Bitcoin forms a lower high soon (purple), it would take 147 days for BTC to crash -27% into its macro higher low (blue circle).
That would mean Bitcoin could revisit its macro higher low in mid-February 2024.
In mid-February 2024, the macro higher low would represent the price point of around ~$20,300."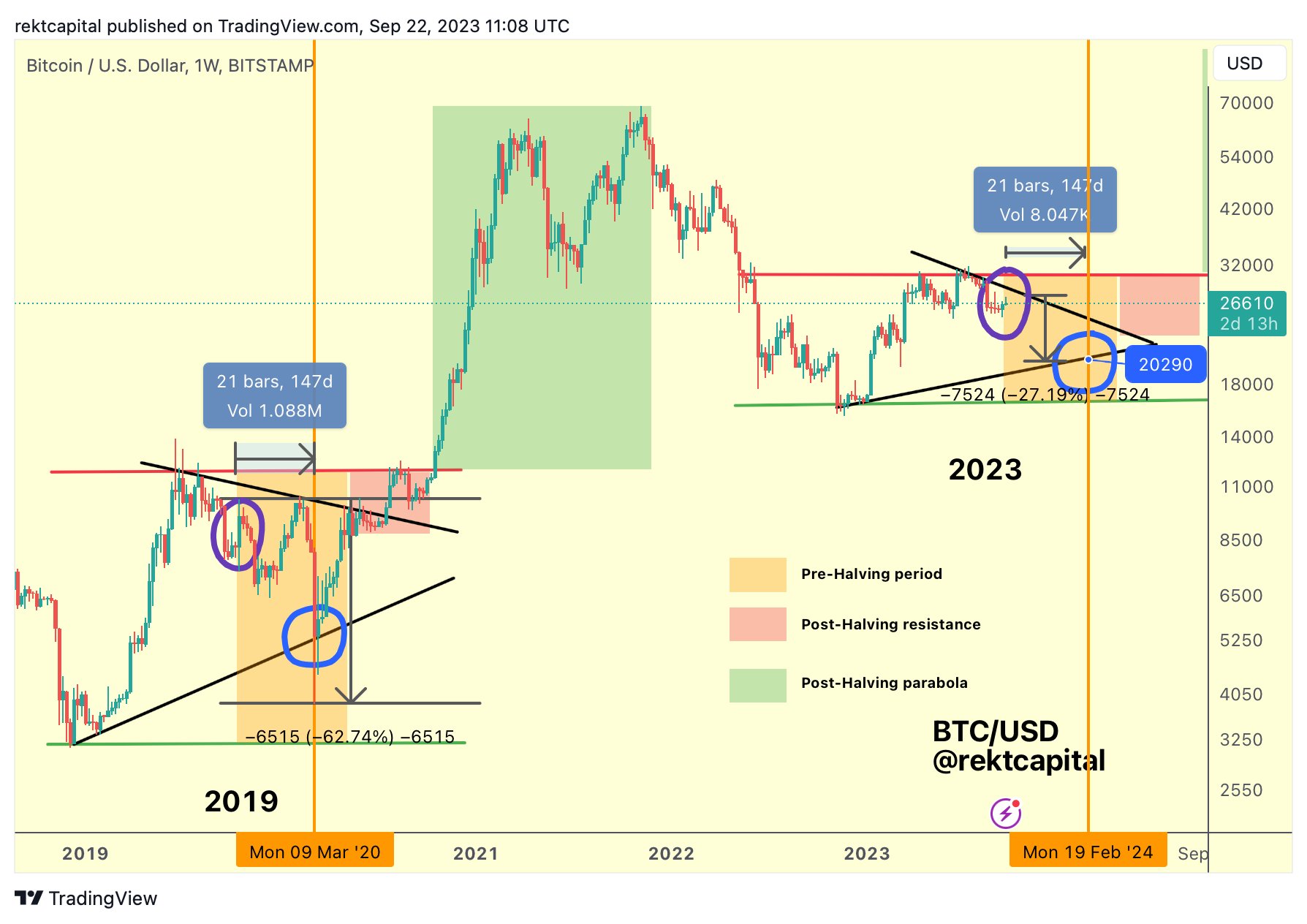 At time of writing, Bitcoin is worth $26,258. A move toward Rekt Capital's downside target suggests an over 22% devaluation for BTC.
Via: The Daily Hodl
by